NORTHERN LOVE STORIES
Wedding Photographer Edinburgh, Scotland.
Your wedding day will be full of unique and extraordinary moments and let them be captured creatively and professionally to instantly bring you back to the story of Your Wedding Day.
I'm a Scotland based professional wedding photographer. A passion for documentary photography, story telling and traveling has led me to create an informal wedding photography style which tells people's love stories.
When photographing your wedding I will create a personalised, memorable, extraordinary and high quality, fine art photographs that will bring back the unique atmosphere of your wedding.
My style is natural and documentary but also contemporary and artistic.
Have a look at the unique, handmade, wedding box with prints we offer with every package. All your images saved on the USB and DVD plus up to 150 5x7" matt, fine art prints.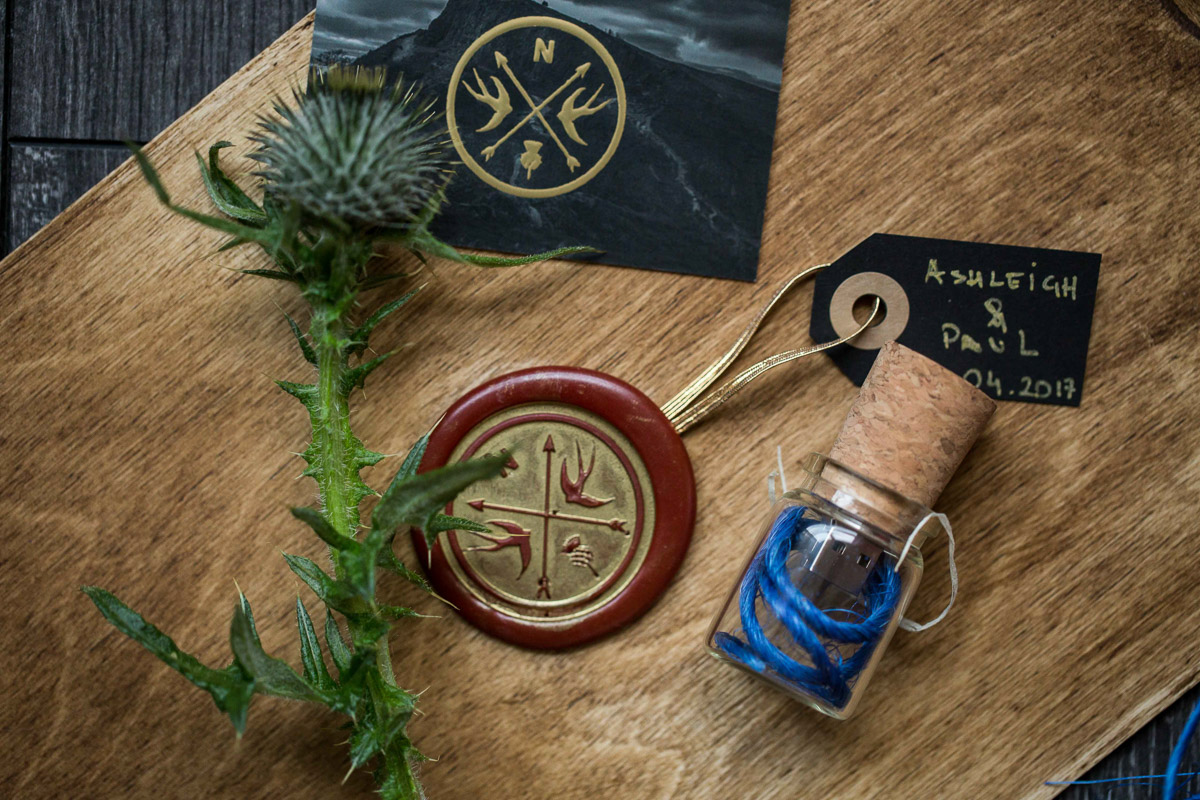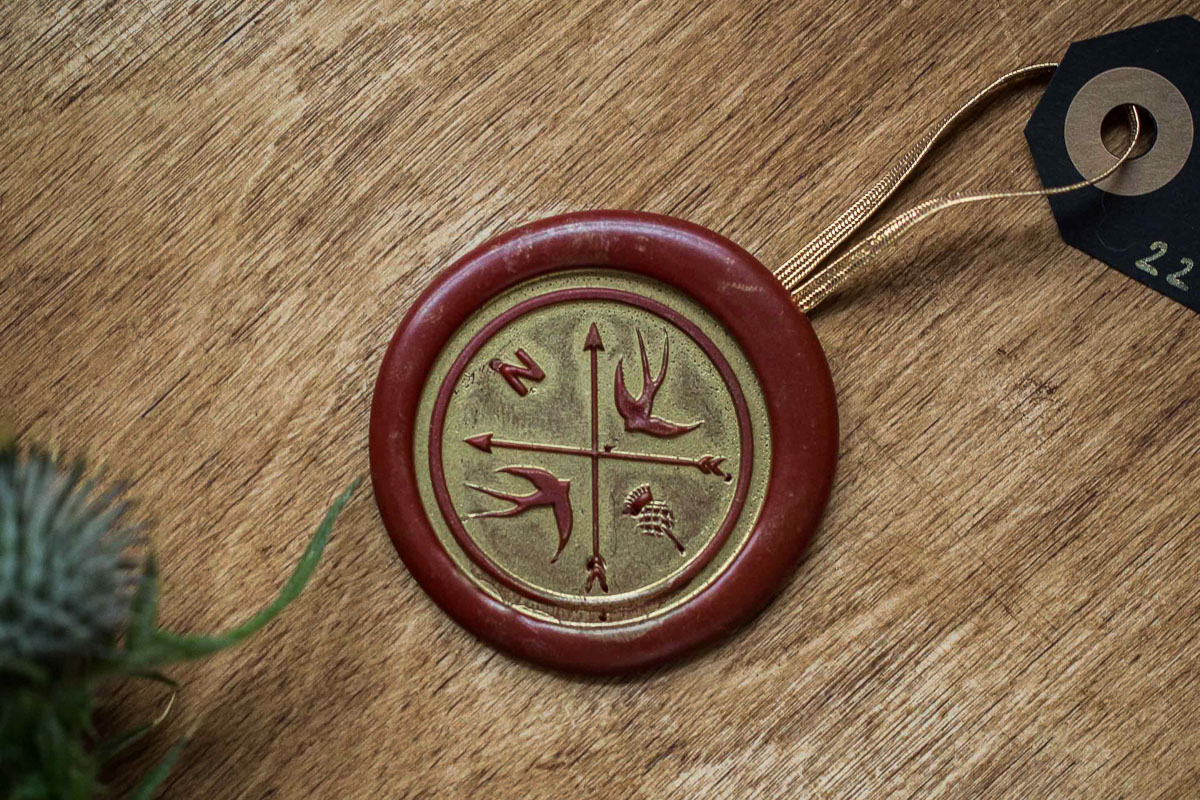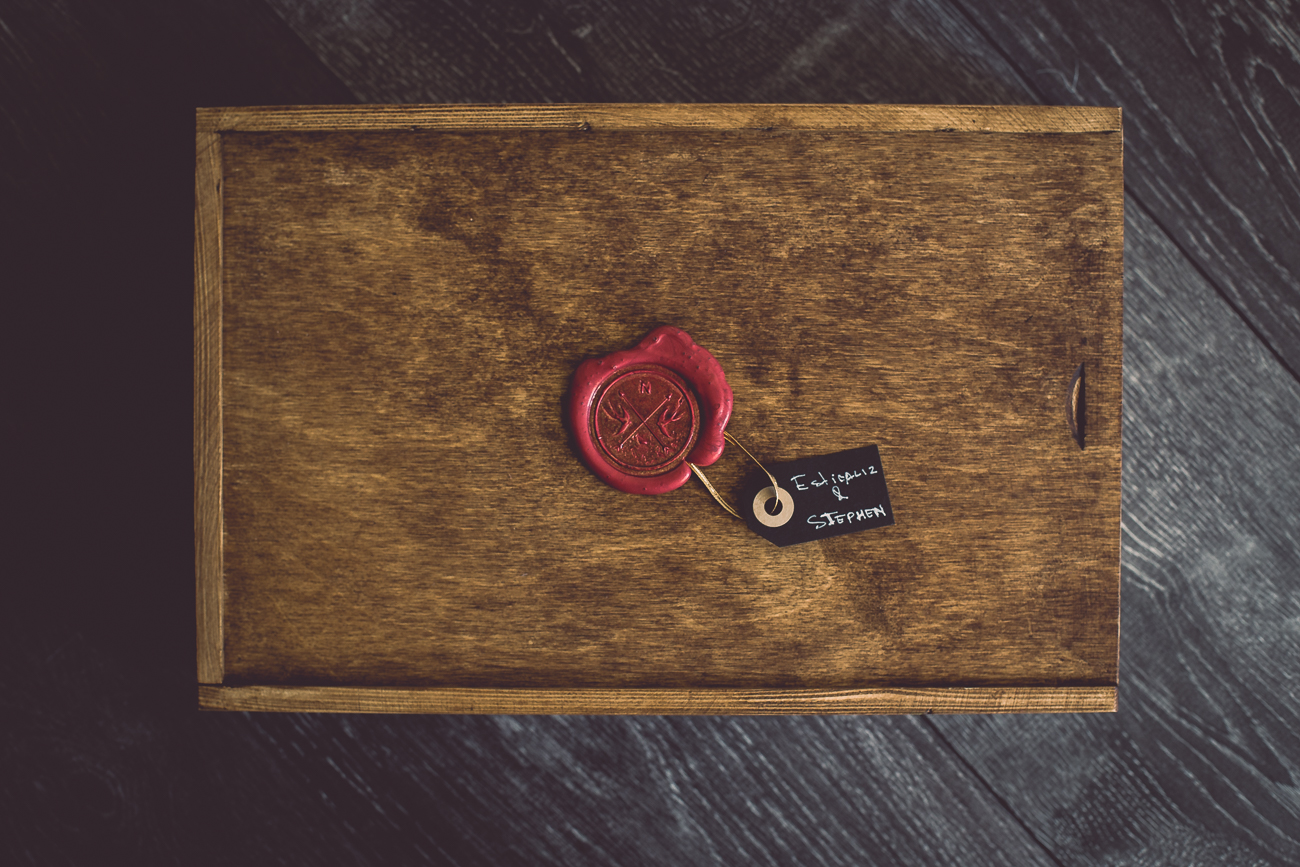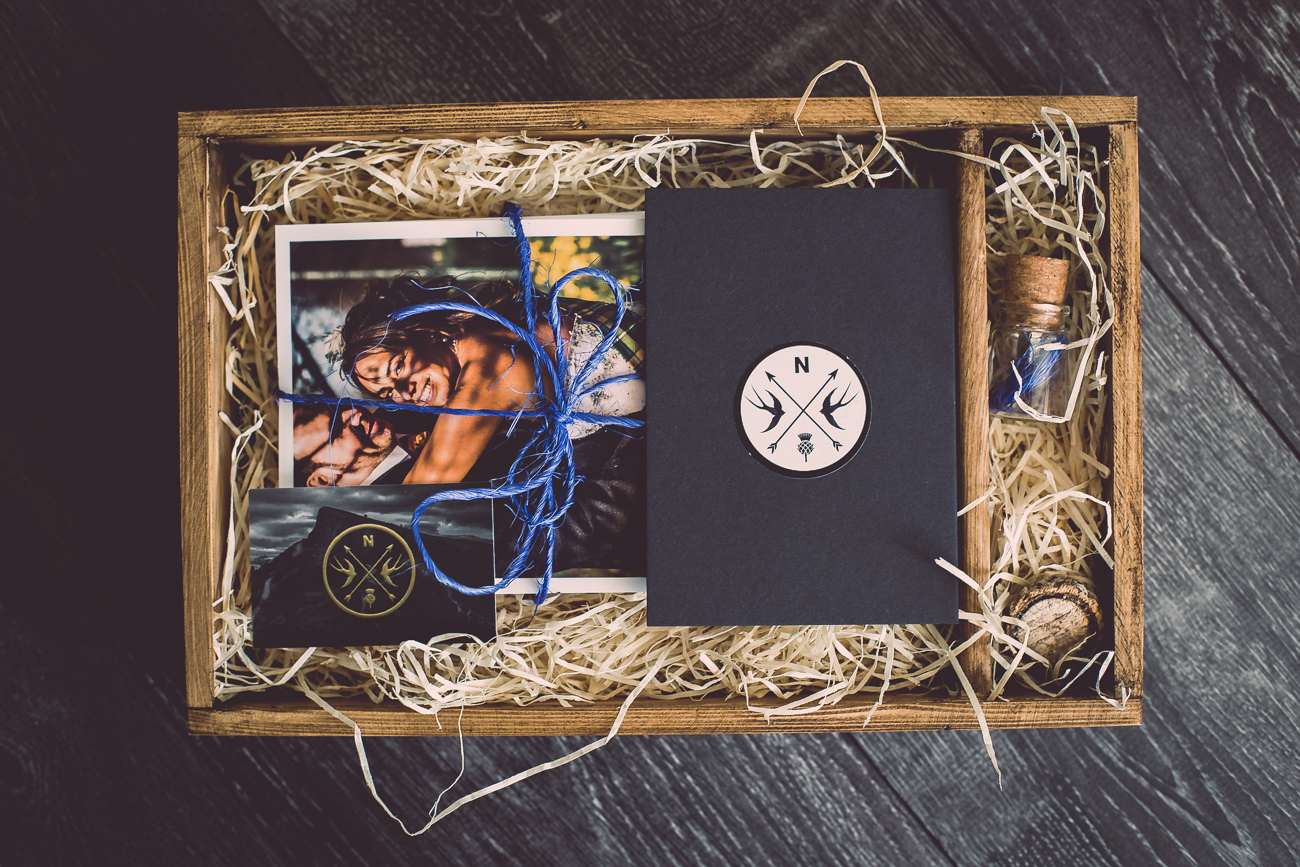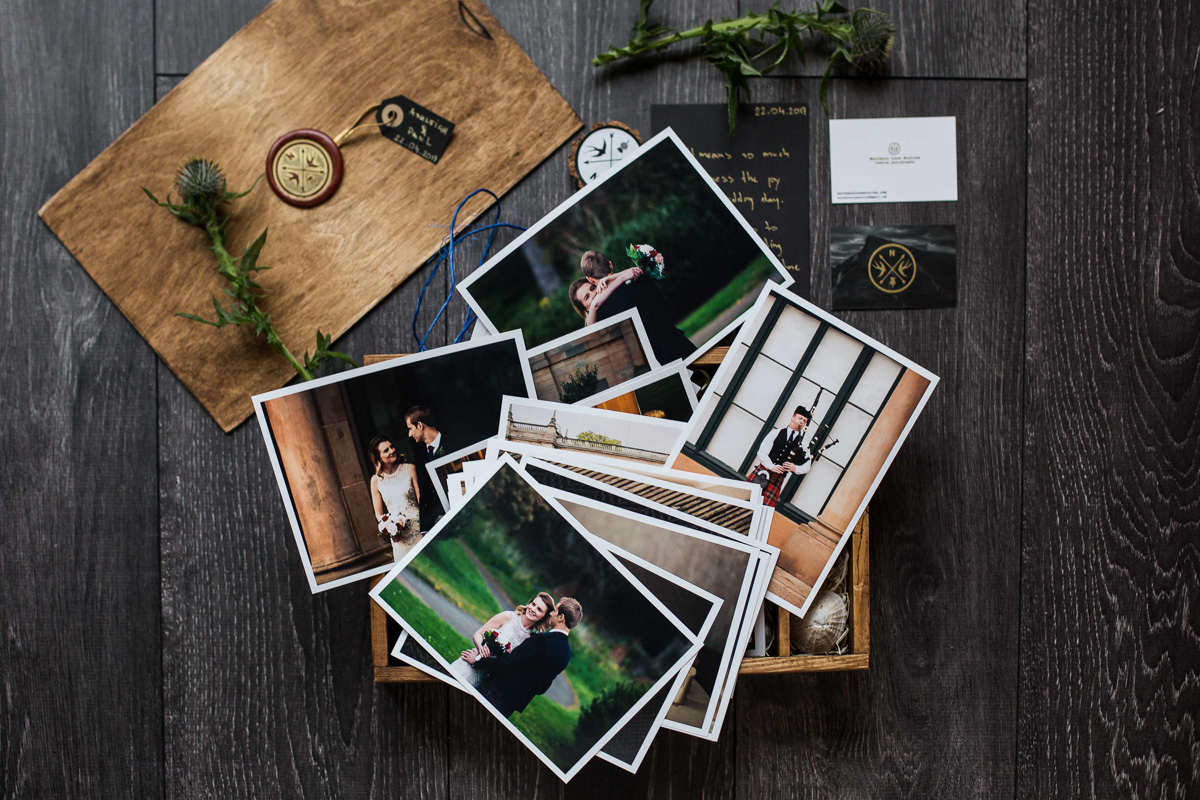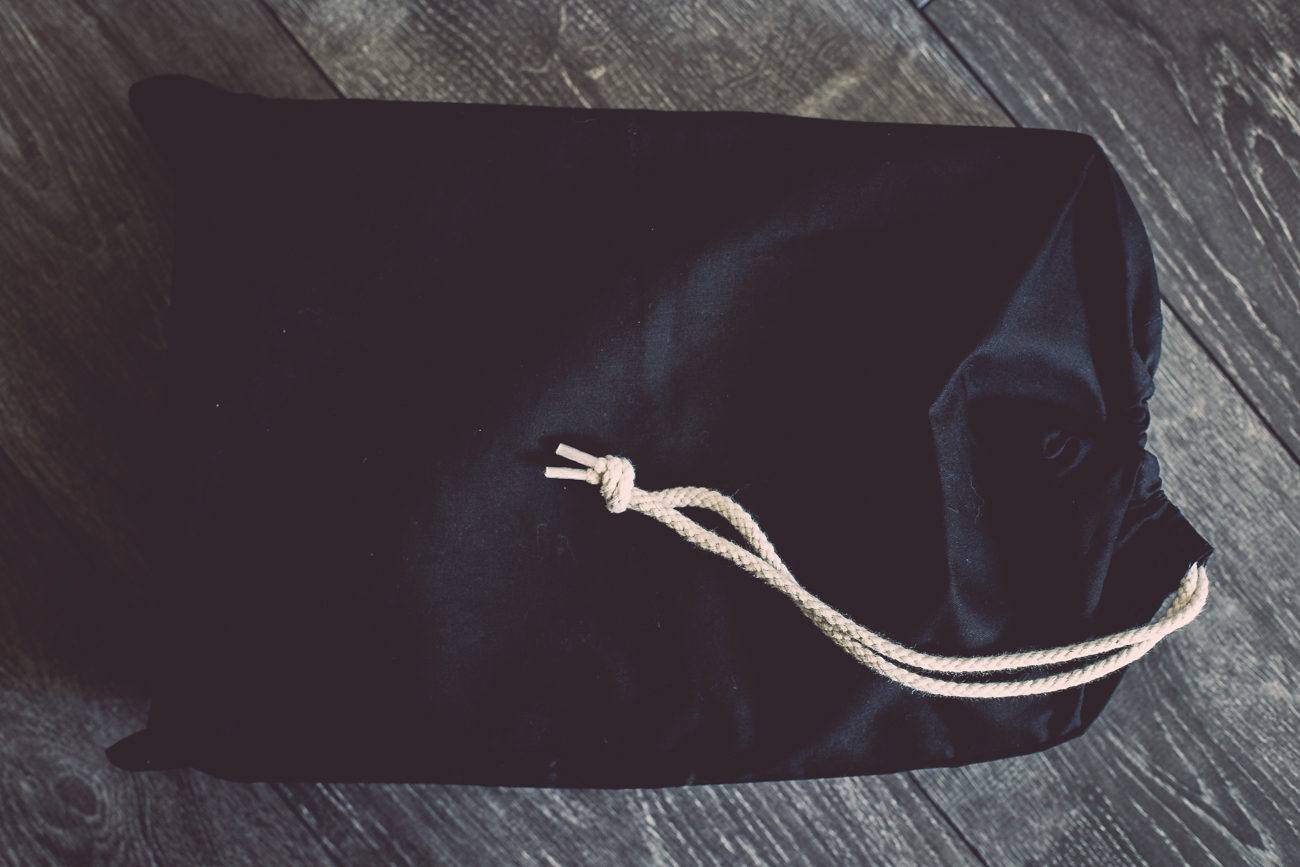 FULL STORY
- Free pre wedding consultation,
- An unlimited coverage; candid and beautiful documentary of the whole day from early hours till late,
- 800+ individually edited printed photographs,
- Hand made wedding box with 150+ prints.
half day STORY
- Free pre wedding consultation,

- up to 6 hours of coverage,

- 400+ individually edited printed photographs,

- Hand made wedding box with 150+ prints.
SHORT STORY
ceremonies, vow renewals & anniversaries
If you plan a short ceremony or a wedding anniversary this would be a perfect package for you.
Up to 3 hours of coverage.
Marcin was friendly, helpful and enthusiastic from the get go. He was always available to contact and kept in touch throughout the organisation period. Not only are his photography skills amazing and his photos beautiful he was a dream to work with.
The only part of the wedding we didn't stress about was our photographs and it's because of his enthusiastic and very professional manner.
Our photos are amazing, he was friendly and polite the entire night and the gift box he makes is superb. Such a wonderful keepsake! No detail is too small for him.
With us wanting a mix of candid and organised shots he was a perfect photographer. It was a fantastic day and he captured it perfectly. Thank you.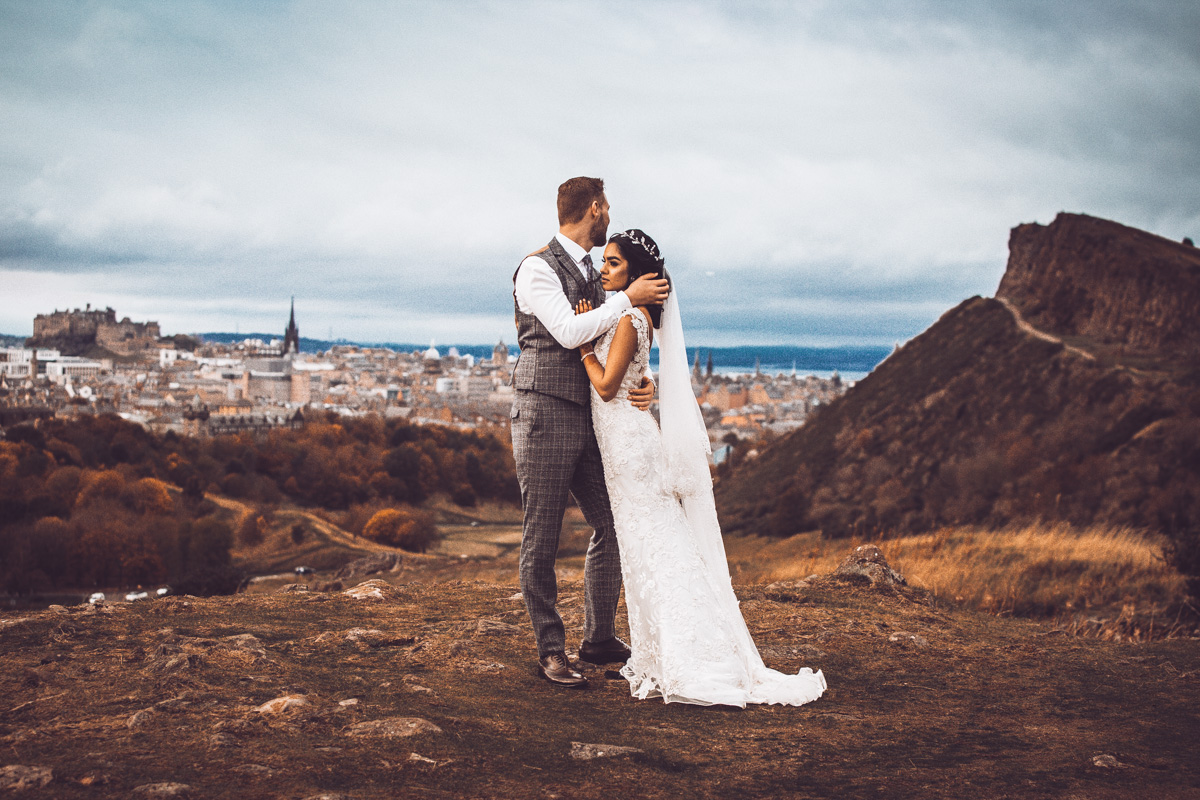 Our hearts were set on to book Marcin after only seeing 1 photograph he had shot for another couples wedding and we were not disappointed at all! Marcin is absolutely amazing, I cannot recommend how much of a lovely personality he is to be around and I cannot stress enough how perfect he catches your thoughts and the photos!! We were over the moon when we saw the first batch of photo's - Then he completely floored us with his beautiful bespoke photo box and the remaining photos, when all was ready to be delivered. If we had to do it again, we would no doubt want Marcin to shooting our special day! Thank you so much Marcin, these will be memories to keep forever.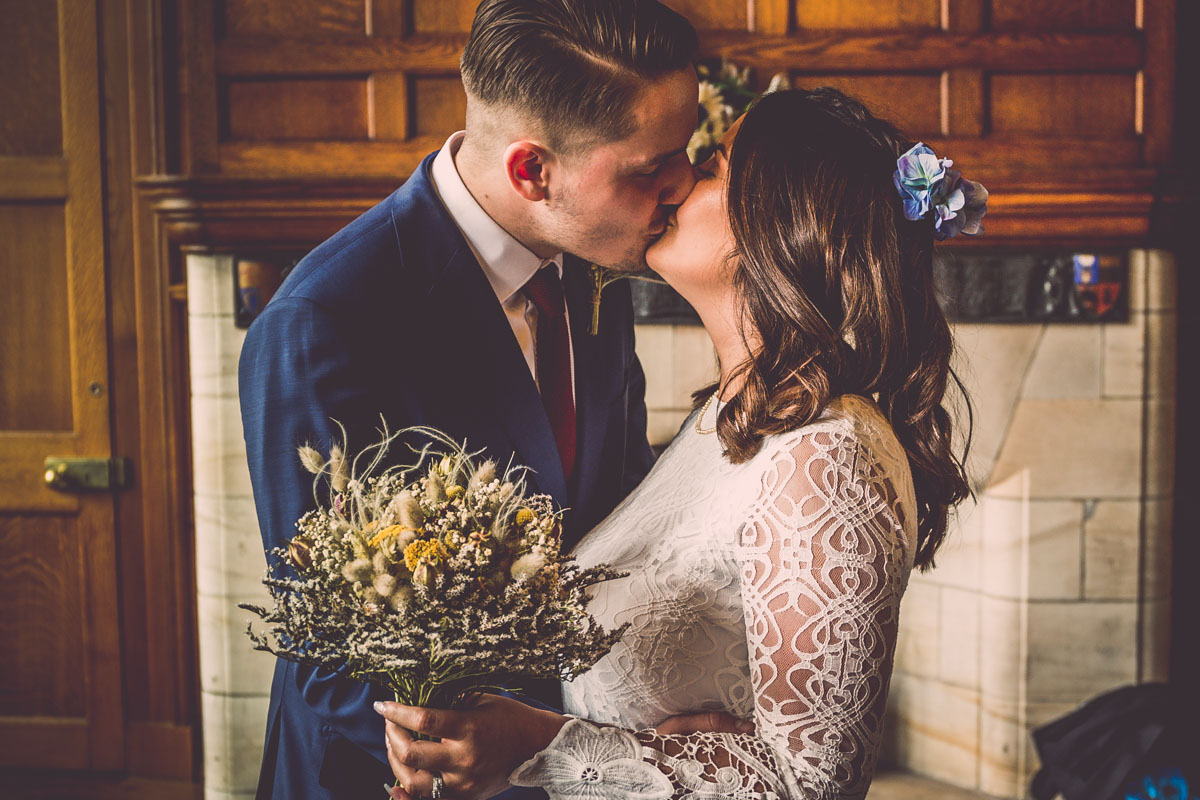 Marcin is a very talented photographer and his photos are a work of art! He is very kind, patient and accommodating. Both my husband and I were delighted with his photographs and presentation!
We definitely recommend his work!
We met Marcin to talk about our wedding at Edinburgh Castle in August (one of the busiest times at Edinburgh Castle because of the festival) and we were both immediately impressed with his photographs and professionalism. He said he liked to tell a story with his pictures and when we saw our photographs we could see what he meant. One of the many things we like about our photographs is there are the usual posed family groups which we asked him to do but the majority of the photographs taken were of people who were totally unaware they were being taken, especially the children. They are fantastic as they give a real feel of the day which both my new husband and I describe as magical and a very happy and special day. He has caught the atmosphere of St Margaret's Chapel within Edinburgh Castle which is tiny. Marcin makes you feel very relaxed in what can be a stressful time, all be it a wonderful and happy occasion. Marcin also does not do the usual wedding album he presents the photographs in a beautiful wooden box with your names on it. We loved this and when we received it earlier this week it certainly is different and such a lovely way to show family and friends. My "new husband and I" would recommend Marcin to do your photographs whatever the occasion and we both can say with complete confidence "you will not be disappointed"
Marcin is an amazing photographer. He is friendly, committed to what he does and very professional. The pictures and the box we have received are amazing. I would definitely recommend him and his work.
Marcin was amazing when photographing our wedding. He was with us all day and really captured our day in such great detail. The photos are spectacular and really show the joy and happiness of our wedding perfectly. He was friendly and helpful throughout the planning and worked with us to make sure we had the photos we wanted of our wedding.
Our stunning photo box turned up so quickly and we were thrilled with the prints, which are just beautiful! The presentation is so unique and provides such a wonderful keepsake from our special day.
We can not recommend highly enough!
Thank you!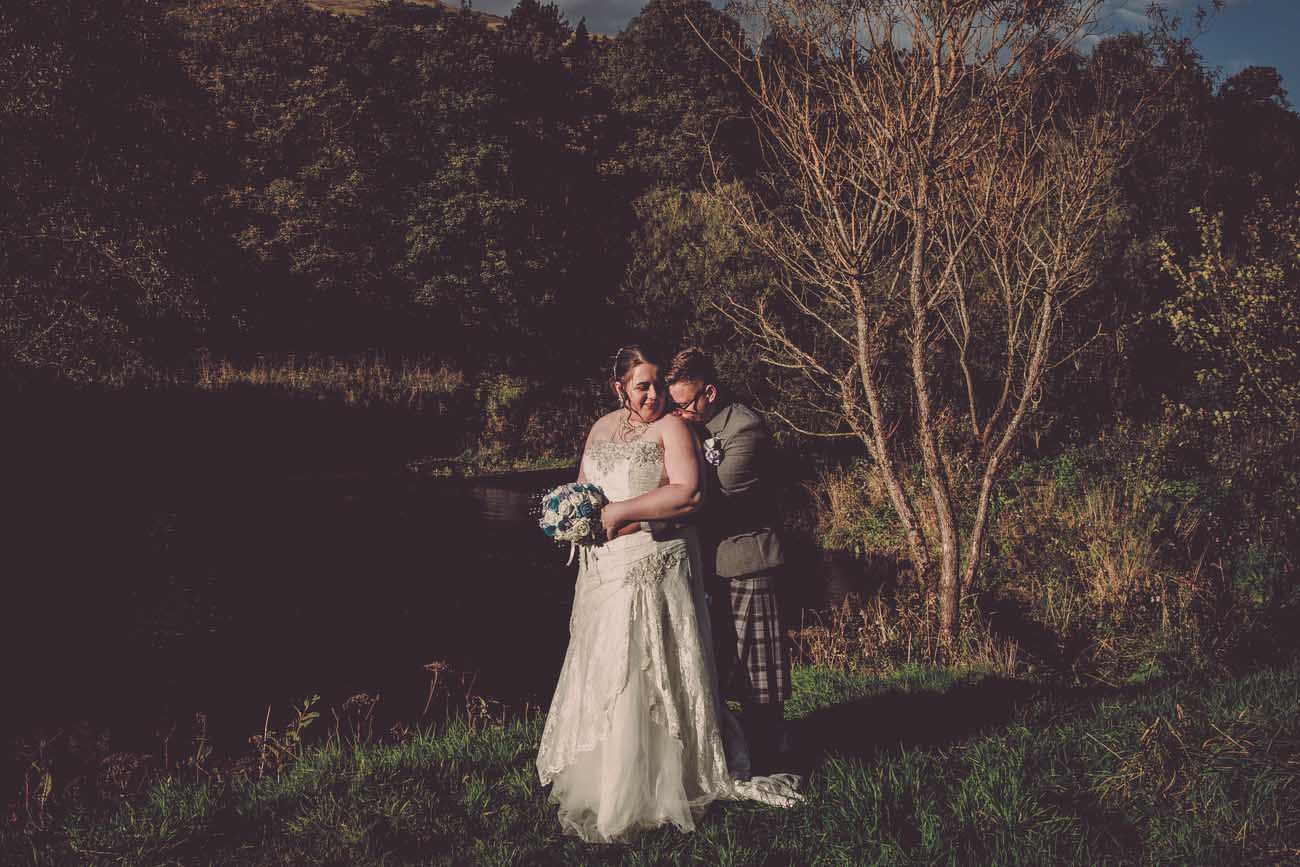 I'm a bit late in putting this up but I just want to say if you're looking for a wedding photographer then look no further! Marcin was brilliant, extremely professional and friendly (always a plus especially when one of the wedding party is a toddler who won't sit still).
Our photos from our special day are perfect, candid and very personal, just what we wanted. We also opted for the handmade box which is stunning and so worth the money we paid. All in all I couldn't have asked for anything more from our photographer and we'll treasure our photos for years to come, thank you so much Marcin!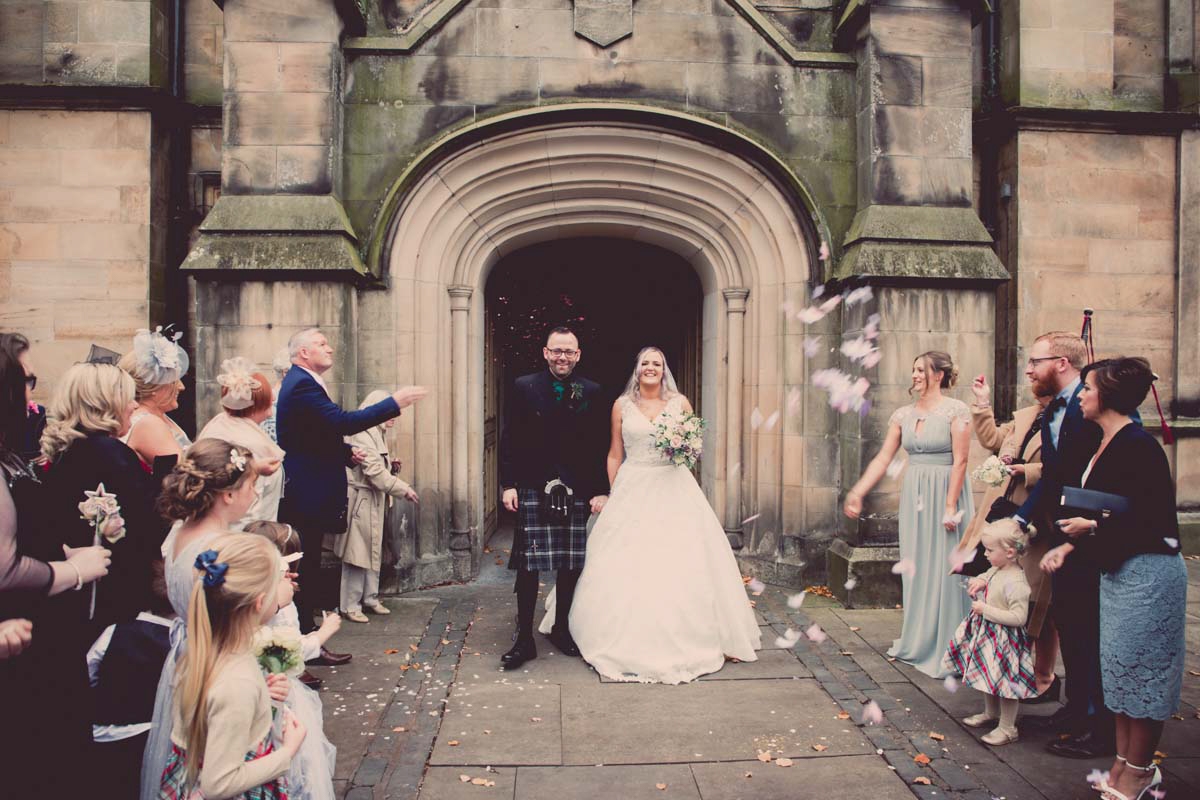 We received our Wedding Photo Box on Friday, exactly 2 weeks after our wedding, and to say we were thrilled with it is an understatement! Marcin was just amazing on the day, he blended in to the back ground and it just felt very natural.
The photos themselves are just beautiful and he captured some really lovely shots of wonderful moments! Cannot recommend Northern Love Stories enough. Thank you so much xxx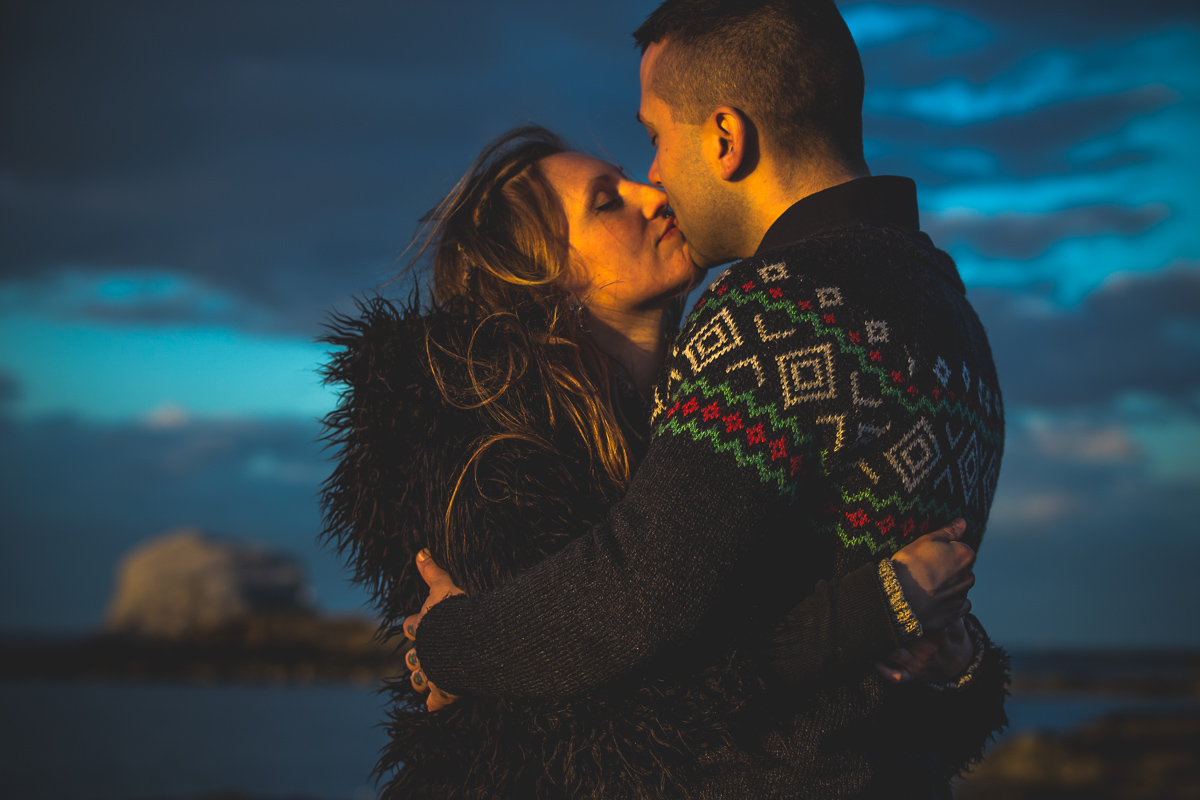 Wedding Anniversary at North Berwick
Marcin is a remarkable, very talented photographer. We had our wedding and anniversary sessions with him, and both times he was very professional and created lovely, relaxed atmosphere. The photographs are absolutely stunning, we can't imagine better shots! We will definitely recommend Northern Love Stories to everyone who wants keep the most important memories of your life as a beautiful, very artistic, full of taste and magic photographs. Thank you Marcin and we wish you All The Best. Anna and Kamil
Marcin is a very professional, friendly and great photographer! He spent the whole day with us from first thing in the morning for the wedding preparation to the ceremony and through to the evening party, we hardly knew he was there ! Just snapped away taking some great pictures and wonderful memories for us to keep.
The photographs which we have received are great, we chose to have the photo box instead of an album as we wanted something a little bit different and we are really happy.
All our family commented on what a lovely photographer we had on our wedding day! Thank you Marcin for our fab pictures, we will definitely recommend you to our friends and family
Mr & Mrs Grant